Shop
Sample Packs
Information
Customer Showcase
Artist Betsy Giberson, New Hampshire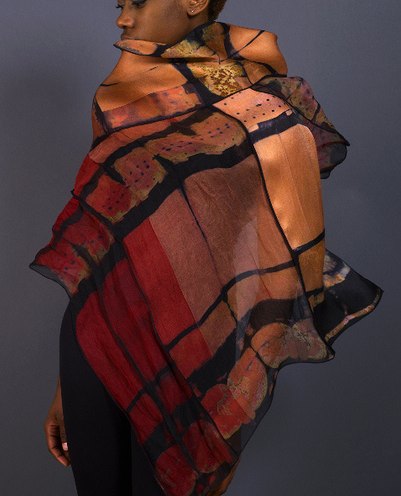 My focus is on the surface of the cloth. I build my pieces to be worn gently on the body. Colors are a never ending mystery. I mix my dyes from scratch. Non-colors, warm, cool, tones & shades. I over-dye & discharge color using a shape-resist method. Manipulate the shape & apply pressure. Clamps or cord. Press, wring, twist. Metal under the clamps for shape & rust. I take the silk to where I want it to go. And it takes me. My work is pieced & collaged. I use heat & time. My references come from where my eyes land. Traces of what has been done. Evidence revealing the memory of a gesture. Skid marks, bundles, beat-up walls. Shadows & glare. Wring, Squeeze, Press.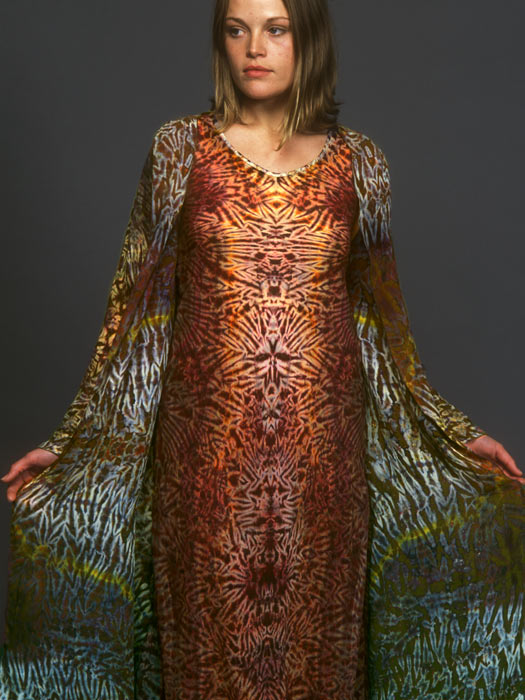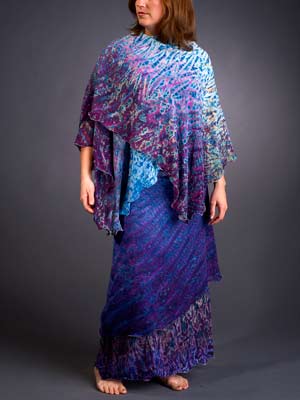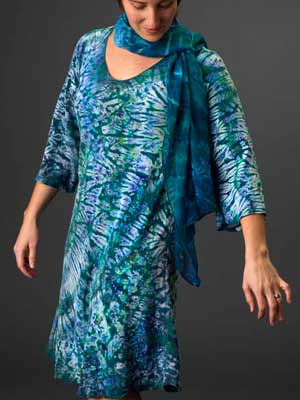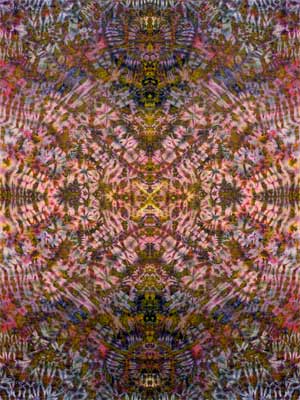 Each piece is unique and one-of-a-kind, sewn and dyed one at a time in North Carolina, USA. Michael Smith has been making wearable fiber art for over 25 years. The technique he uses is a non-traditional Shibori.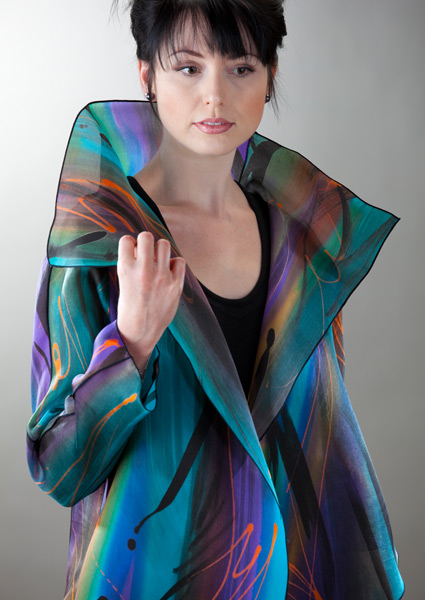 Peggotty creates all of the fabric for her garments through hand painting, discharge, devore, resists, and washes. All of the work is done in her home studio.
Each piece of white silk is treated like a blank canvas on which her ideas and inspirations are portrayed. The fabric is stretched in frames, suspended and painted with fiber reactive dyes. The dyes are steam set to make the color permanent, the fabric is then washed, cut and sewn into the finished garment or scarf. This allows her not only to be involved in the garment design, but the total creative process as well.
Her inspiration comes from the landscape, art of the southwest and the world around us. Her work has been exhibited internationally and has been featured in exclusive galleries and boutiques for the past 18 years.
Wearable Art - Kiss of the Wolf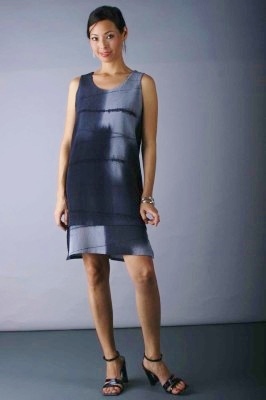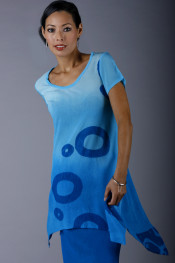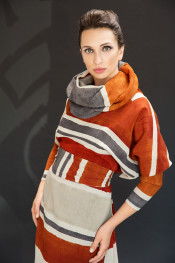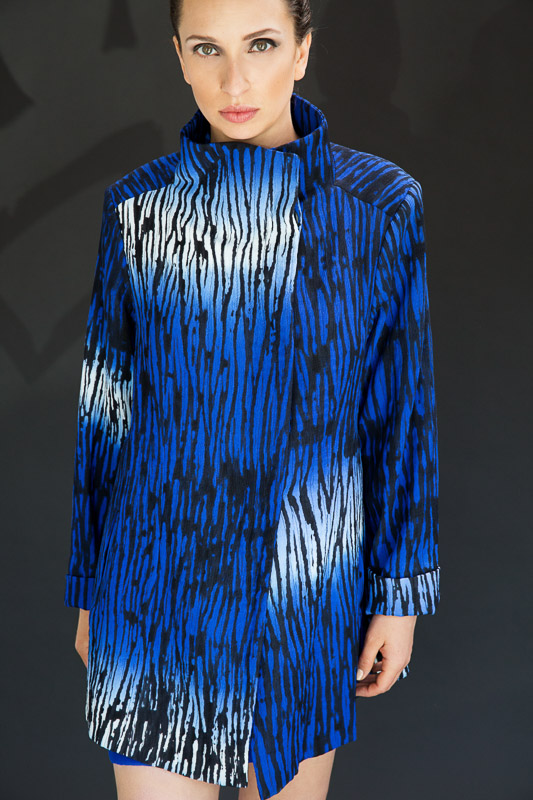 Stressing the notion of variety, Kiss of the Wolf works to incorporate fine textured fabrics, intricate color palates, and varied pattern into its breadth of travel-lite inner-to-outerwear clothing. From jackets to dresses, skirts to tops, vests to scarves - Kissís hand painted batiks and shiboris and its fine hand finishing, work to create an elegant and flattering line of wearable art which is available at Fine Craft Shows and Fine Shops across the country.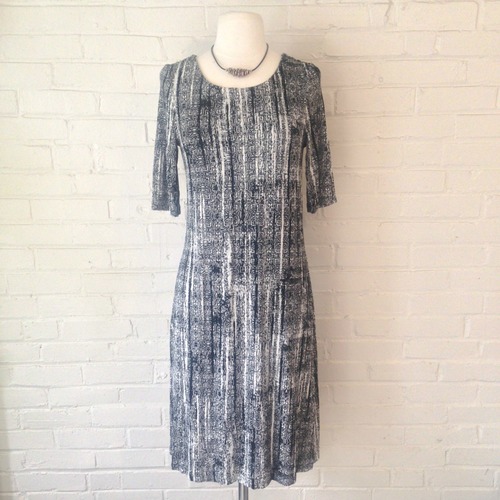 One Lupine Fiber Arts has grown out of a love for wool and respect for the rich history of textile development and design. Hand felting is an ancient artistic tradition used in every corner of the world to create shelter, clothing, fine art and more. One Lupine Fiber Arts draws upon a variety of design techniques to create finished work and felting kits. Please visit their Gallery Page to view samples of their product line, including those that incorporate silks from Exotic Silks.
Shopping Cart
0 items
Search
Artists Sale
Visit Us
Our showroom is open 9am-3:30pm Mon-Fri
On Sale Now
Newsletter
Enter your email to receive our newsletter.
Click here